Lady Slipper
Fingering Weight Yarn
Lady Slipper is perfect for shawls and lighter weight garments with 340m to a 100g skein. Exceptionally soft with excellent draping.
A beautiful 2 ply fingering weight yarn containing 100% Canadian alpaca wool and hand dyed in small batches in our dye studio located on one of the five island tourist routes historically named, Lady Slipper Drive.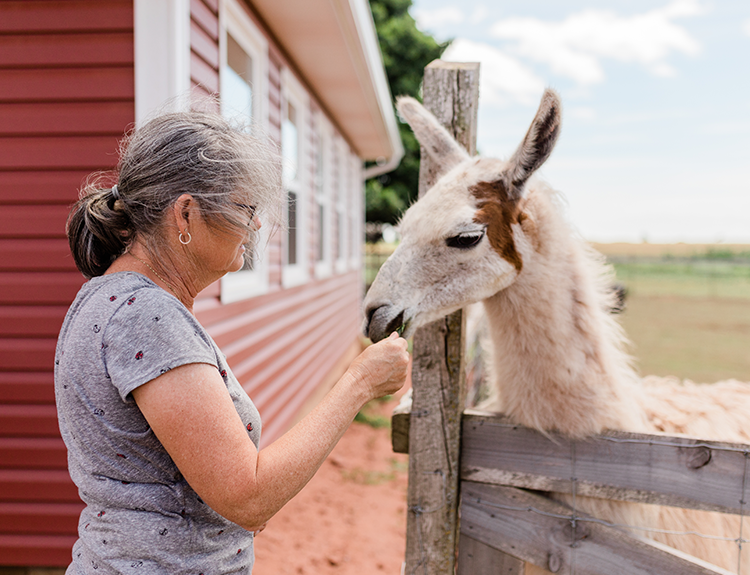 Our Story
An Islander By Choice
Our business was established in October 2009 when we decided to leave corporate and city life behind and move to the tiny, rural community of Birch Hill, Prince Edward Island to become alpaca farmers.
Read Our Story