Royal Birch
Our Signature Yarn
Your heirloom creations deserve our very best.
Our Royal Birch collection of yarns uses 100% royal and baby alpaca wool sourced from our farm, the original homestead of the founders of our community, Birch Hill.
Royal Birch is designed and created from our finest fleeces. We hand sort, tumble and wash the fibre on farm before sending it for custom processing at a small mill here in Atlantic Canada. Some lots are left in their rich au naturel colours, while other lots are custom dyed in an incredible array of Island inspired colour-ways. Each lot is absolutely unique and cannot be exactly duplicated.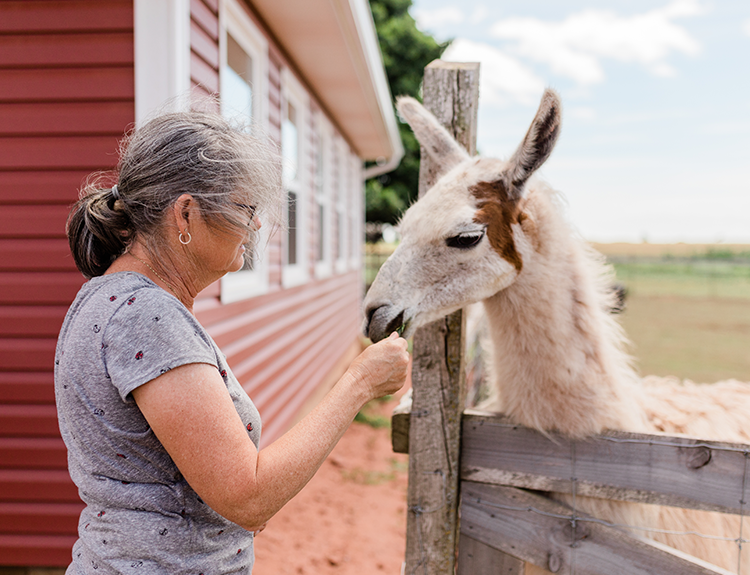 Our Story
An Islander By Choice
Our business was established in October 2009 when we decided to leave corporate and city life behind and move to the tiny, rural community of Birch Hill, Prince Edward Island to become alpaca farmers.
Read Our Story